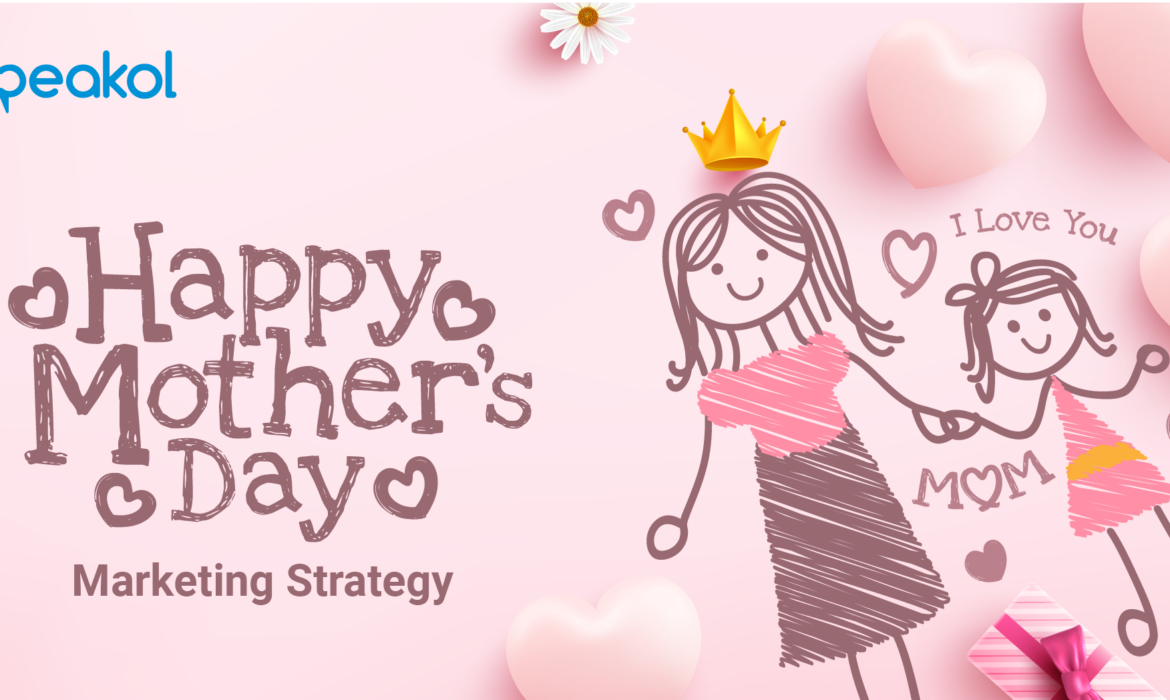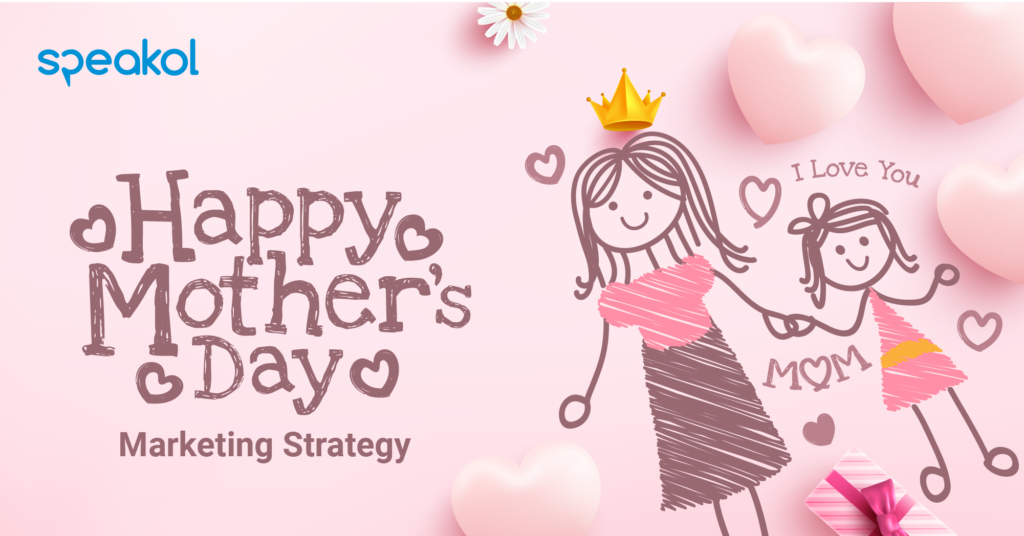 Mothers are unsung heroes; therefore, they deserve to be cherishes and celebrated always. So in preparation for their big day, brands need to launch relevant, and engaging content to reach Mother's Day  shoppers. Indeed, "Mother's Day" is one of the major purchasing events around the world in general, and in the Middle East in particular. 
After two years of difficult pandemic circumstances, most people are  now comfortable with online shopping which will further grow over the next few years. Sectors like, food and beverage, houseware, electronics, jewelry and flowers have increased year- over-year. 
Now is the time to start planning your Mother's Day campaigns!
Some of the most engaging content is gift guides, which manage to attract users and generate clicks. Most brands create at least one gift guide, or customize several ones to cater for different audiences. This strategy is valuable because Mother's Day is not just for the consumer's mother; it can also include mother-in-laws, grandmothers, sisters, aunts, wives, and new mothers. Men usually buy gifts for their mothers, mothers-in laws, and wives, while women buy gifts for their mothers. 
Flowers remain one of the most popular Mother's Day gifts, so ads about flowers and flower delivery companies tend to perform well. Not only that, but brands and services promoting luxury hampers like spas and restaurants, or home good, food boxes, and self care products also proved very popular. Gifts can also include clothes, accessories and jewelry. 
Identifying the types of content and products that will engage consumers is only half the batter; the other half is employing targeting strategies that will boost engagement and clicks, and generate conversions. 
Marketing Strategies to consider:
1. Tell a story through your Ad. Show gratitude for mothers and mother figures by incorporating stories into your brand. Convey warmth, and humanity which people  always love and appreciate. 
2. Promote novel services or products, which bring happiness and that mothers' can enjoy. Promote activities that appeal to mothers' hobbies or interests. 
3. Identify the personas of your buyers. Use Speakol's audience targeting to segment your target audiences based location, and interests. Then create separate campaigns for each audience to ensure a better campaign performance. Remember that your audiences can be both men and women. Emphasize messaging to 25-35 year old, they tend to spend more on online shopping. 
4. Use Speakol's contextual targeting to choose the categories you want your ads to be displayed alongside. 
5. Run OCPA (optimized cost per action) campaigns. This smart dynamic bidding strategy enables the Speakol algorithms to bid on your behalf limited by your defined budget. This allows you to  capture the highest-value conversions and promise a higher ROI than that expected of traditional campaigns.
6. Select high impact ad placements. This will raise your brand awareness and ensure that your ads are placed in coveted spots along relevant content in a brand-safe medium. 
7. Use short videos or gifs to generate a higher CTR and conversions. 
8. Divide your campaigns based on their device targeting in order to assess performance and optimize your resources. If your aim is to raise brand awareness, target tablets and mobile phones; if your aim is to increase conversions, target mobile devices; if your aim is to boost sales, target desktops. 
Tips:
Filtering lifestyle content demonstrates that images with food and images in color with no text increase engagement and generated higher CTR. 

If you are using video ads, ensure that its creatives incorporates activities like travel, driving, sports or dining. 

A/B test your titles. Try different engaging words, create shopping guides, vary your CTAs. Measure the performance and optimize to reach the best format. 

Use interactive content formate by incorporating personalized elements like quizzes and games.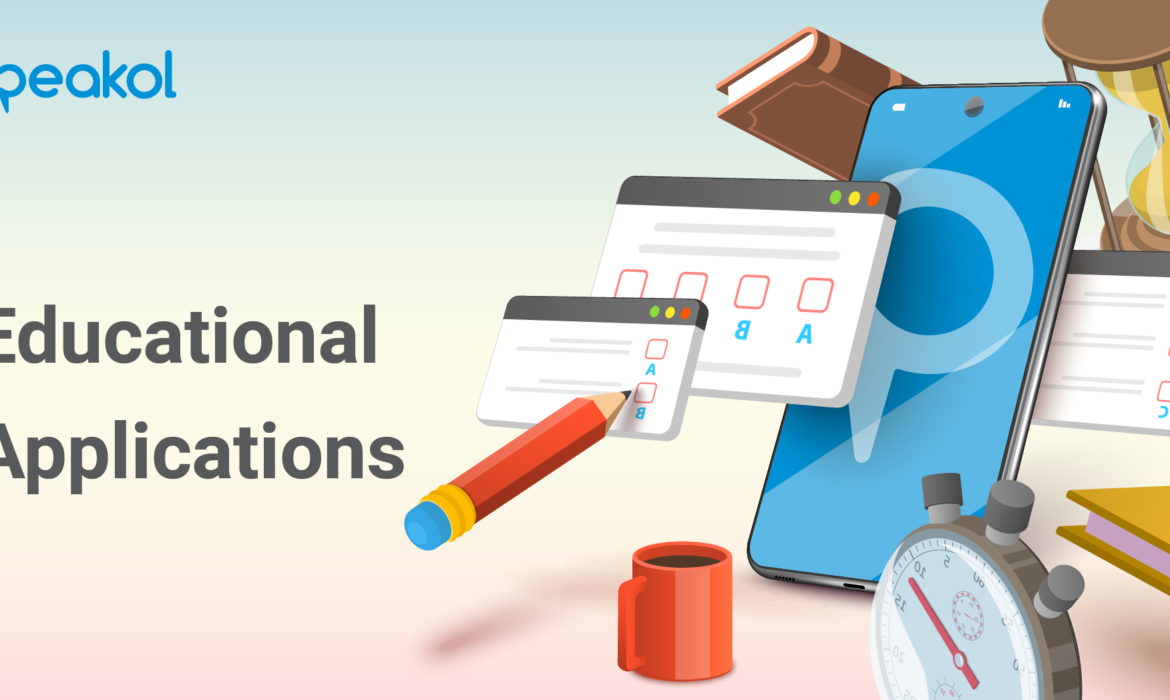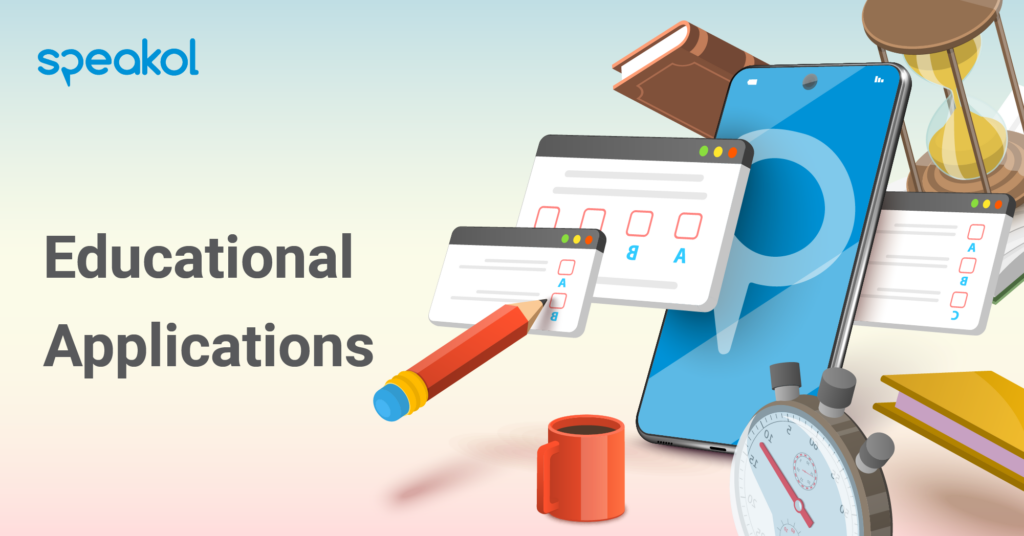 The massive growth in mobile app usage generated competition in the marketplace. Today the Google Play Store has 2.56 million applications, while the Apple App Stores has 1.85 million applications. These apps account for the lion's share of games industry revenue, give access to the world's canon of music, and help users manage diaries, documentation, and payments. 
In this highly competitive fight for relevancy, you need a creative and engaging marketing strategy to promote your app.  App install ads are a highly effective means of enhancing your app's visibility in the app stores, increasing its rank, bolstering organic traffic, and driving installs.
Educational Applications: 
Educational trends adapt to the changing time; the digitalization wave and e-learning made knowledge accessible from anywhere, facilitating the learning process. Now, everyone has access to information through mobile phones.  Therefore, mobile e-learning applications are gaining populating by the day. 
Educational applications offer modern learning techniques, address the psychology of students, and facilitate the delivery of information; they gamify concepts offering challenges through puzzles and games.  They also help educators keep track of students' and learners' performance and report automated grading. These applications save a tremendous amount of travel time and provide references that are easy to download. They are also cost-effective and offer a wide range of payment options. 
So if you have an educational application, native advertising must be part of your marketing strategy. It establishes brand awareness and builds trust by leveraging viewership, credibility, and value of respected editorial publishers, featuring your applications' ad to millions of unique users alongside relevant content. This will deliver relevant referral traffic and significantly increase your app installs. 
Noon Academy:
Noon Academy is a mobile application that offers an online social learning platform enabling students to study in peer groups, compete with one another, and request top tutors on demand. It creates a social e-learning platform; it operates in 8 countries, serving 16 million students and empowering 100 thousand teachers.  
Noon Academy constantly aims to reach and engage more students, raise its brand awareness and emphasize the importance of e-learning. It also works on increasing the number of app downloads which is a parameter of success.  To do so, it decided to explore the world of native advertising to generate leads, and boost its app downloads. 
Noon Academy marketeers used Speakol's top-notch targeting options to customize their campaigns and target their intended audience.
Strategy:
Set the campaign objective to

app install

.

Used

location targeting

to launch a campaign targeting Egypt specifically.

Used

contextual targeting

to target the education and training sections in particular and exclude other irrelevant content categories to narrow down the target audience. 

Used

device targeting

to target mobile phones both iOS and Android, and exclude desktops. 

Set the campaign duration for a month, so they can continuously assess the campaign performance, as well as modify and optimize the resources to achieve the best results. 

Opted for  "Choose Right! Choose the Education Your Children Deserve" as an ad title, which urges parents to take action, and prioritizes childrens' quality of education appealing to their emotions. 
During this month, the campaign obtained 60 thousand clicks, over 10.6 million impressions, and close to 900 leads, with a very reasonable CPL (cost per lead). 
Variance: 
Variance is a comprehensive Egyptian platform that aims to empower youth through online courses that develop their skills and abilities and prepare them for the labor market. It also aims to facilitate communication using online conferences and video conferences. 
To engage more youth and encourage them to use their platform, they launched a Digital Empowerment Initiative offering 500 LE worth of courses to all new users to explore and register for up to 3 courses or use their virtual video conferences services. To reach out to new users and increase their app downloads, Variance decided to incorporate native advertising as part of their marketing strategy.
Strategy:
 Set the campaign objective to

conversions

. 

Used

location targeting

to launch a campaign targeting Egypt specifically.

Used

contextual targeting

to target the education and training sections in particular and exclude other irrelevant content categories to narrow down the target audience. 

Used

device targeting

to target mobile phones both iOS and Android, and exclude desktops. 

Set the campaign duration for a week. 

Opted for  "Enjoy 3 Free Courses from Variance" as an ad title. The use of "Free Courses" is an engaging phrase to encourage users to try this platform and explore their courses. 

Used an attractive visual highlighting the cashback value once you register 
During this week, the campaign obtained 28.5 thousand clicks, 3.5 million impressions, and close to 800 conversions/ app installs for a very reasonable CPL (cost per lead).
General Tips:
Known your product and application. Answer the question "why does my app exist?", "what is my edge over the competition". 

Identify your objective, and what is more important to your business: brand awareness, or app installs and conversions. 

Use buzz words and engaging visuals. 

A/B test your campaign parameters to optimize your resources and reach the most convertible version.
If you are trying to market your real estate project, do not hesitate and explore the world of native advertising.