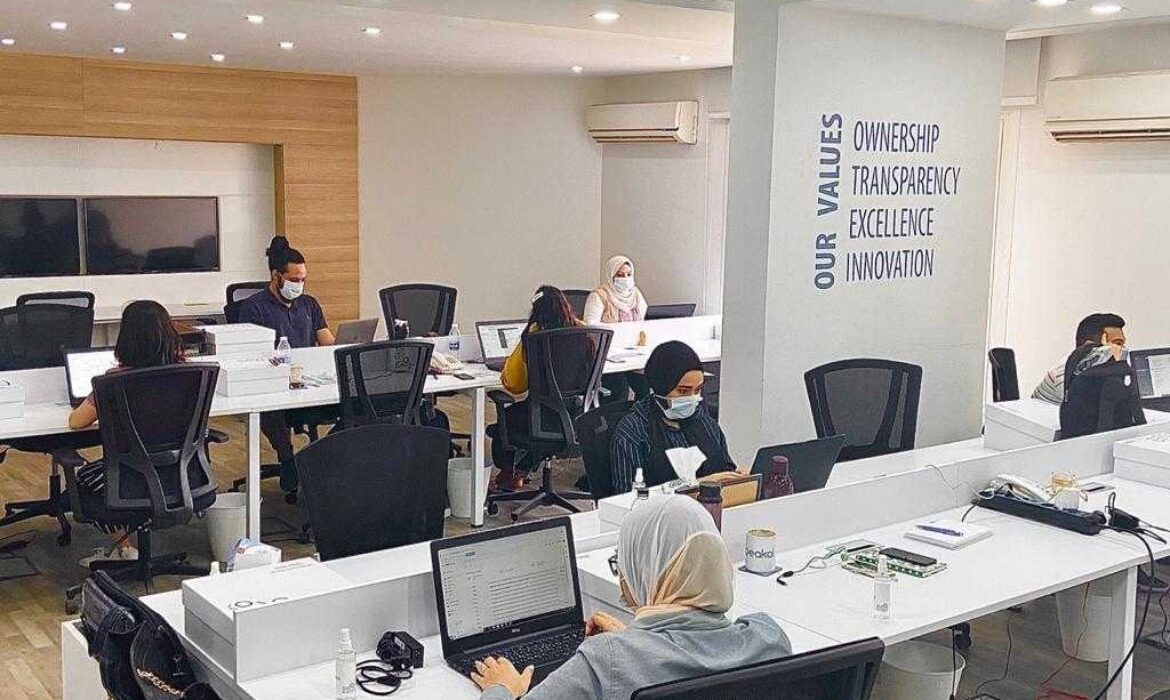 "We are back to our regularly scheduled program".
Months ago, the world was overtaken by storm with the spread of the COVID-19 pandemic. Countries announced lockdowns and companies had to make tough decisions regarding their employees and their operations, which impacted the world economy to a downfall.

However, the hard work of sleepless medical personnel, the commitment of rule-abiding citizens, and the strict government regulations have finally started to pay off. We finally see a glimmer of light at the end of the tunnel with the lifting of restrictions and life slowly going back to normal.
As the saying goes, "The show must go on," and eventually it has. With companies placing safety regulations and welcoming their staff back to their offices, Speakol has joined the conversation.
We talked with our colleagues to get their take on being back in the office during these times after working from home for such a long time.
Our Chief Commercial Officer (C.C.O), Youssef Assaad, gave us an enlightening perspective:
"Managing a team from home has its challenges. However, having faith in their commitment, and capabilities has helped the boat sail smoothly. Being back has proved a greater advantage in synchronizing and harmonizing the team to reach the goals we all work hard to achieve. I'm also very pleased to see our management and HR department take the necessary precautions regarding the novel coronavirus, prioritizing our people's safety and health."
Alaa, our HR wiz, who is making sure everyone goes back to a safe environment, comments:
"Very happy. I feel like I'm taking the first steps back to my normal life, and I can't wait to go back to a full sense of stability and familiar routine. I'm very grateful."
We all are Alaa, especially since returning to the office, has also meant enjoying the new office for the first time. With the celebration of the new office, we have not overlooked the importance of maintaining social distancing, sanitation and wearing face masks.
"I'm really excited to be working in the new office and I'm loving the seating arrangements and design, and I'm definitely happier to be able to see all the new people whom we were introduced to and communicated with over zoom."
From our newcomers, who have joined the team during our working from home period:
"I feel united with the family, and felt what Speakol is actually all about."
"As a newcomer, I'm glad that I'm in the office soon after starting, interacting with the team better compared to doing it online. It's easier to learn here than it is through zoom calls since my colleagues are right next to me."
We're all glad to have each and every one of you, and it's definitely a pleasure to welcome everyone on board.
And since a picture is worth a thousand words, we thought a boomerang was worth a million. We asked our Publishers Relationship Manager how she felt, being back in the office after so long. Her response:
Well received Shorok.
It's normal that with change comes a buffer period before finding a resemblance of "normality":
"It feels a little weird after being home for so long and it took some time to adjust mentally and emotionally, but definitely way more excited to work among everyone rather than alone in my room"
"It's taking some time to get used to the old sleeping hours, rather than waking up 10 minutes before our morning meetings, but productivity as a team is definitely clearer."
It seems excitement and satisfaction have been all around during this first week back.
"The greatest thing of being back to the office, other than reuniting with my colleagues and having a clearer image of working hours – since working from home for an extended period of time can be challenging as the lines between work and personal time can get blurred at times – is being able to go back to our normal life again."
"I've recharged my productivity and its a change from my home routine. It's also much easier compared to online communication especially when it comes to designs work."
Thank you to all those who have helped make the transition period smoother and safer for us all.
About Speakol
Speakol is the most extensive content discovery and native advertising network in the MENA and GCC region. Our technology enables publishers to boost users' engagement and monetize their online presence and allows advertisers to target potential customers and promote their brands.
Speakol believes it is only as strong as it's people. We are always on the lookout to infuse our team with new talents. If you are interested in joining the team, visit our Careers Page.