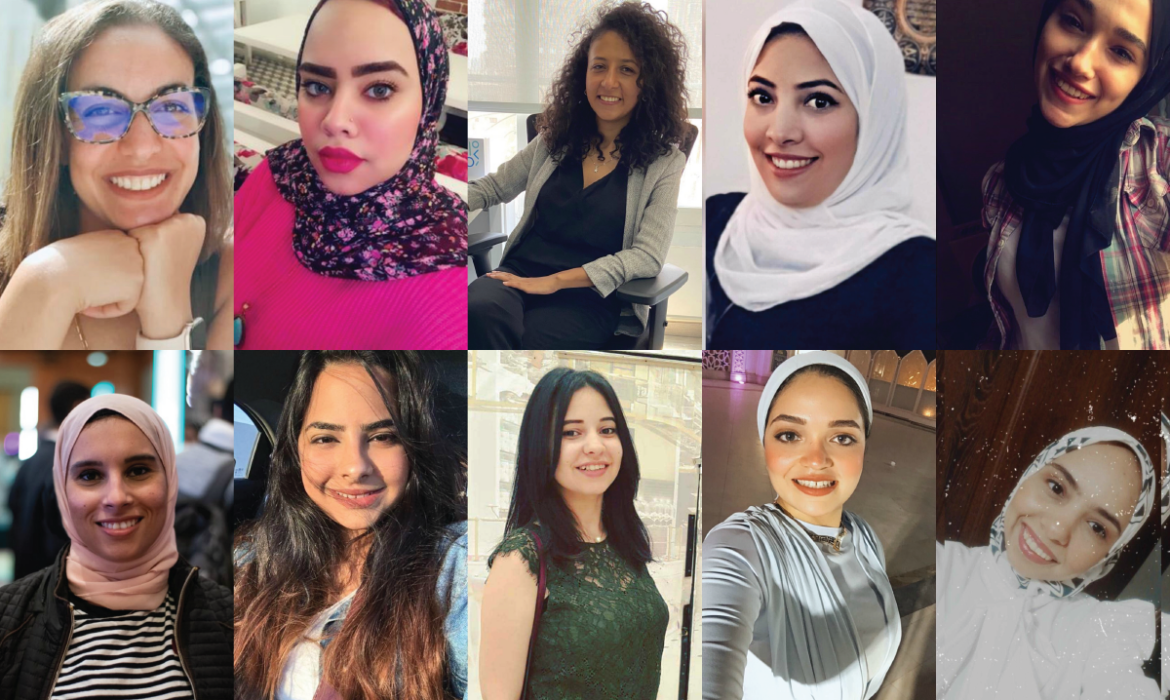 The Women of Speakol Speak Out
A famous riddle:
A father and his son are driving and get into an accident, the father doesn't make it, but the son survives and is rushed to the hospital. Upon arrival, the doctor says, "I can't operate on this boy because he is my son". How is this possible?
If you haven't figured it out, the answer is at the end of the article.
Initially, this day was to commemorate women's right to vote in the United States in 1920. However, the right to vote was merely the beginning of a movement addressing the oppression women faced within society. Women gaining the same rights, opportunities, and status as men is a fight that cannot be won by one group alone.
We asked the women of Speakol how they feel about this movement, especially in Egypt, what areas are more affected, and what needs to be done.
"As a mother first and an HR Business Partner second, I realize that it starts by raising my kids. I constantly teach my son to depend on himself and not expect the women in his life to "serve" him in any way, for the responsibilities are the same for both genders. As an HR person, I have to be gender-blind and give everyone a fair opportunity, seeing candidates as human beings not as "men" or "women". Companies need to be mindful of women's empowerment and equality. Management should never assume or think that women have more duties that would hinder their commitment or focus. Egypt still doesn't enjoy full equality, but it is getting better than it was in the '80s. Now we see more women as ministers, so I think we're moving in the right direction."
Powerful words from our HR Business Partner, Alaa Hassan. Hopefully, we keep moving towards that goal. We continue with a statement from our Branding Manager, Sarah Marsafy:
"Women worldwide have come a long way in terms of seeking equality. Still, I believe it is a work in progress. We, women, are not done yet; we work every day to prove our worth, capabilities, and talents. Therefore, it is inspiring to work with women, true leaders, who are constantly challenging themselves and their teams. We need to continue empowering women and granting them room to grow and realize their potential."
And women continue to prove that there should not be a need to prove their capabilities in the first place.
"We're still not there yet, but we're seeing change. I think rural areas suffer the most; we need to raise awareness, organize campaigns, and educate the general public for equality to become part of everyone's life. In Cairo, the situation is better, and people realize the importance of the issue. Parenting is the first step to achieve this goal. We have to treat our sons the same way we do our daughters and teach them that they get the same treatment, share the same responsibilities and duties. Companies have a large role to play; they cannot discriminate based on gender and discard all prejudice against married women and mothers, which we see a lot in Egypt. If there is a vacancy for a managerial position, it has to depend on proficiency and qualifications. We have to make sure we train and empower women the same way we do with men." – Asmaa Alim, Sales Manager.
It's not enough for women to support this movement alone, and our Chief Commercial Officer, Youssef Assaad, gave us a strong statement on the matter:
"Women equality is something that should have never been an issue, to begin with, and it's not enough to support it verbally. It's important to remember the word equality that men and women should get equal rights, opportunities, and, consequently, returns. But this is a fight women should not go through alone. It's everyone's responsibility to acknowledge the problem that has existed for a long time, and men have to make sure they stand firm beside women on this. Most of my team are women, and I can confidently say that my reliance on them and my acknowledgment of them have never been hindered based on their gender. Every day, they prove that it's important to give women equal rights in every aspect of the business".
Speakol is also very proud of its ladies in tech. Our Chief Technology Officer, Mahmoud Abdel-Fattah, shared his perspective with us.
"Women equality is an issue that should be addressed by society as a whole. In tech, we need to be gender-blind, and remove any bias or prejudice; we should grant equal opportunities, recognize talent, hard work, and perseverance. We should empower women and support them to realize their full potential. I am privileged to work with talented women, who are not just brilliant at what they do, but who are also leaders, and mentors. They are extremely reliable and hardworking and bring much-needed balance to the team."
It seems like a long road, but one worth taking, and it can't be achieved without a collective effort.
And if you haven't figured it out by now, the answer to the riddle was:

The Doctor was the boy's mother.