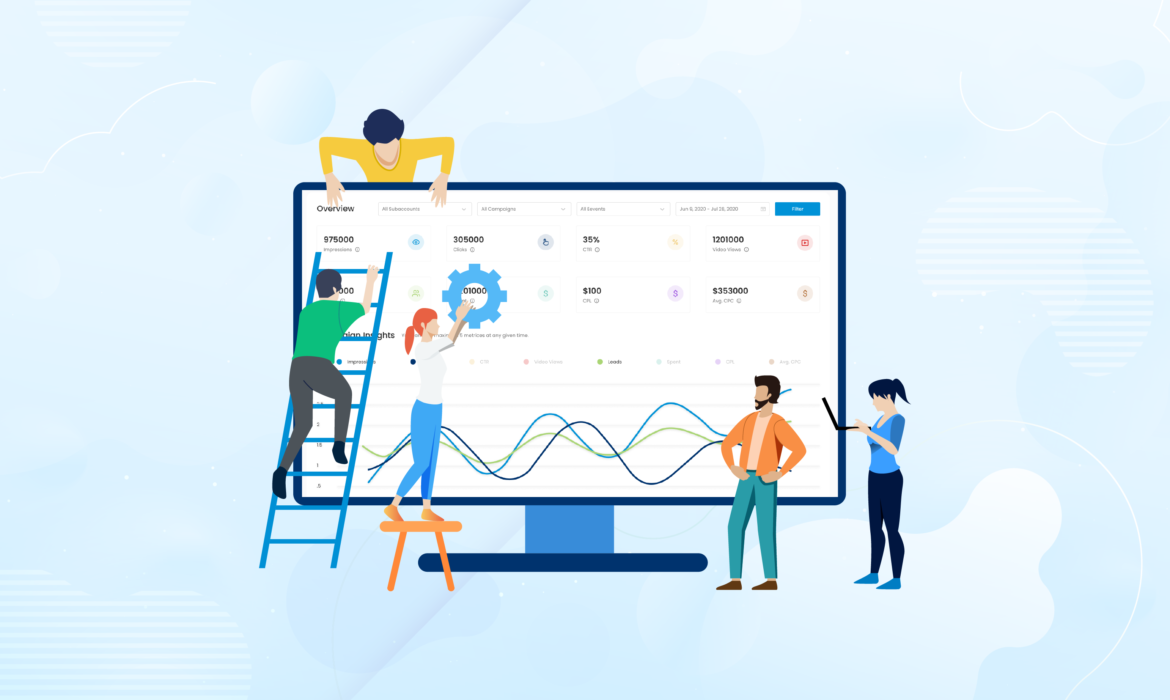 Overview:
Speakol is the largest content discovery platform in the MENA region. The Platform enables publishers to boost users' engagement and monetize their online presence. At the same time, Speakol aims to enable advertisers to engage and reach out to various audiences in the region. We offer our services at a very cost-effective and scalable level. What Speakol excels at is displaying personalized recommendations to potential customers as they actively explore online content that reflects their interest in various stories or products. Speakol allows advertisers to reach out to potential customers as they surf the region's most popular websites, including, Sabq., Al Masry Al Youm, Yalla Kora, Masrawy, and Al Ahram among many others.
Speakol offers you:
Precise Targeting Options:
Speakol allows you to target your audience using different criteria such as location, operating system, or platforms/ devices.
Flexibility in Setting your Goals:
Speakol grants you the freedom to define your own goals that aim to enhance your business and marketing plans, including raising brand awareness, attracting new users, driving more traffic, generating leads, increasing online purchases, and more.
Full control of your campaigns:
Speakol enables you to start, pause, resume, and end your campaigns and control your campaign settings, including CPC and budget, as well as your pace in addition to many more features and perks.
Detailed Reports:
Speakol presents you with comprehensive, transparent reports that document and evaluate all your decisions and helps you modify and enhance your strategies for the campaigns to realize their full potential.
The Speakol Predictive Engine:
Speakol has a highly advanced predictive engine that analyzes tons of real-time information gathered from millions of users as they browse and explore publishers' websites. Information includes location, context, platforms/ devices, operating systems, and social media trends, to name a few. The engine discerns the subtle nuances and offers you clear, precise information that allows them to create and manage successful campaigns.
Our personalized recommendations appear to users browsing the most popular websites in the region. They are displayed within a customized widget typically placed at the bottom of the articles.
Speakol's Auction: How Does It Operate?
Speakol's highly advanced predictive engine grants our advertisers real-time information gathered from millions of users across hundreds of websites. Information, including location, platforms/devices, and operating systems, allows our advertisers to create and manage successful campaigns. Our advertisers can also choose their preferred platforms from a variety of top-notch publisher websites to feature their campaign ads.
Campaign Ads Placement Considerations:
Campaign targeting goals and publisher's consent are two primary factors that determine where your campaign ads can be displayed.
Campaign Targeting Goals:
Advertisers have full reign when it comes to setting and prioritizing the goals of their ad campaigns. Based on these priorities, campaign ads will be displayed where there is a high probability of them meeting their target. So, for instance, if an advertiser wants to target Real Estate buyers in KSA, the campaign ads will only be displayed to these particular users.
Consent:
After advertisers settle on their desired publishers, Speakol reviews the ads and ensures that they are compatible with the policies of these particular websites before it can approve their launch. So, for instance, some publishers may not want any political ads or adult material to be displayed on their websites; in these cases, Speakol will refuse to launch these ads and will suggest advertisers consider other publishers.
How to Keep your Campaign Ads Competitive:
Speakol's predictive engine's advanced algorithm is continuously regulated to present users with the most relevant campaign ads while taking into consideration advertisers' competition. In addition to the criteria mentioned above, the algorithm examines two more elements, which are CTR (clickthrough rate), and CPC (cost per click).
CTR indicates the extent of users' interest in the advertisers' campaign ads. Therefore, the higher the CTR, the more the advertiser's campaign ads will be recommended to users.
CPC indicates the amount of money you are willing to pay per click. Therefore, the higher the CPC, the more likely your campaign ads will be promoted across the Speakol publishers' network, which renders them more trendy. Once you increase your CPC, you are more likely to garner more clicks to your campaign ads.
* Important Note:
You, as an advertiser, may bid a lower CPC than your competition, but your campaign ads may still be able to compete if they have a higher CTR. Competition, therefore, does not entirely rest on which advertiser has the highest CPC; both CPC and CTR are of equal value, especially since one factor can compensate for the other.