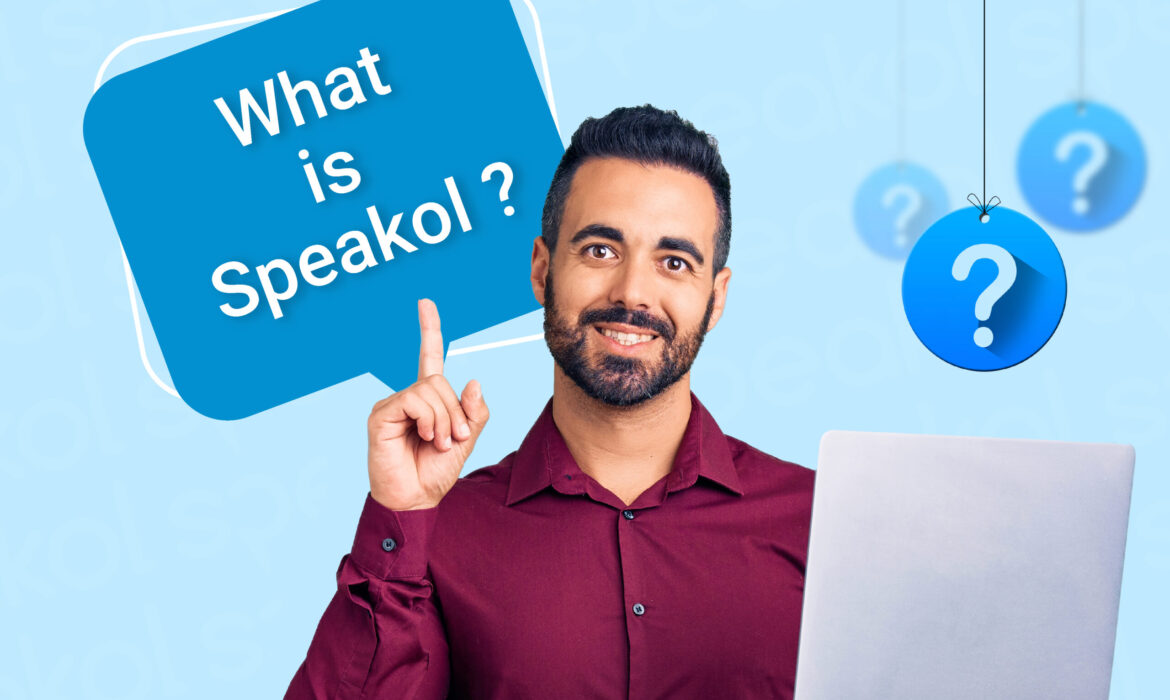 What is Speakol?

Speakol is the premier content discovery and native advertising network in the MENA and GCC regions. Our advanced technology empowers publishers to enhance user engagement and monetize their online presence while offering advertisers the opportunity to target potential customers and promote their brands effectively.
Speakol demonstrates its effectiveness throughout the buyer journey, from brand awareness to driving online sales.
With over 400 Publishers and +12K Advertisers, and growing!
You must've come across our placements on websites like CNN, Al Masry Al Youm, Masrawy, YallaKora, Royanews, Shafaq, and Mubasher.
Learn more about our platform from here.
How Speakol Platform Works


A- The goal has always been to pave the way for you to:

1- Get your content and ads recommended on thousands of top websites and apps, reaching a wide audience that will boost your brand presence.
2- Experience higher engagement across various ad formats, supporting all your goals, whether it's driving sales, generating leads, creating awareness, or increasing website traffic.
3- Reach 1 billion users who are yet to discover your captivating blogs, articles, videos, apps, products, services and more.
4- Empower your marketing strategy with powerful insights and targeting options. Reach out to your best new customers and gain a comprehensive understanding of what's working best, along with actionable data to enhance your campaign performance.

5- Have guidance and consultation every step of the way. With our large team of experienced Senior Account Managers, you'll get your very own campaign manager and guardian. They will help in all stages from your campaign creation to optimization and reporting insights. And for no additional cost whatsoever. Just set your campaign goals and budget and get started, it's that easy!
B- The Speakol Predictive Engine:

Our predictive engine crunches tons of real-time information from millions of users browsing publishers' websites. It considers factors like location, context, platforms/devices, operating systems, and social media trends. With all this knowledge, we give advertisers precise information to create and manage successful campaigns. Plus, our personalized recommendations appear on popular websites, right at the bottom of articles!


C- A dive into our bidding system:
Here's how Speakol works its magic to recommend your campaign ads in the most effective way possible.
We rely on two key factors: Click-Through Rate (CTR) and Cost Per Click (CPC) / Cost Per Impression (CPM). CTR measures how interested users are in your content. The higher the CTR, the more your campaign ads will be recommended to users. On the other hand, CPC / CPM determines how much you're willing to pay per click/impression. A higher CPC / CPM means your campaign ads will be more competitive across the network and shown more frequently.
But wait, there's more! Our Maximum Bid feature takes the guesswork out of manual bid adjustments ensuring you get the most effective placements at the lowest cost.

And remember, increasing your CPC / CPM increases the likelihood of getting more clicks on your campaign items, however, if you bid a lower CPC / CPM than your competition, your campaign ads can still compete if they have a higher CTR. It's not just about having the highest CPC / CPM; both CPC / CPM and CTR are equally important. One can make up for the other, so keep that in mind!


D- Campaign Ads Placement Considerations:
It's important to note that the acceptance of your campaign ads depend on the Speakol Quality Guidelines and the publishers themselves. Our guidelines ensure the best performance for your campaigns as well as the safety of our partnerships.
When it comes to publishers' consent, some publishers might have their own guidelines and preferences. 
With Speakol, we've got your back every step of the way, ensuring your campaign items reach the right audience at the right time. Let's make your campaign shine!

Start your campaign today! And get those marketing goals met.